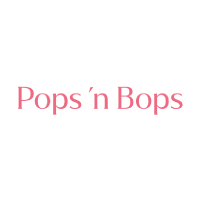 Pops'n'Bobs are presented as the sweet option for any of the plans you are going to make there.

Their ice creams are sticks (but they are not popsicles) and handmade, made with quality ingredients, very creamy and what today may seem even more important than all of the above: they are Instagram meat.

And it is that they are not the typical popsicles that we find in other ice cream parlors: here what reigns is fun and originality. Shapes you don't expect, like strawberry smiley faces with colored nuggets (forget the Frigopie, this is what you'll want to eat now); vanilla kittens, oreo panda bears or even dog paw prints.